Click the vertical ellipsis in the upper right corner of your Daycast app and choose Settings from the dropdown menu.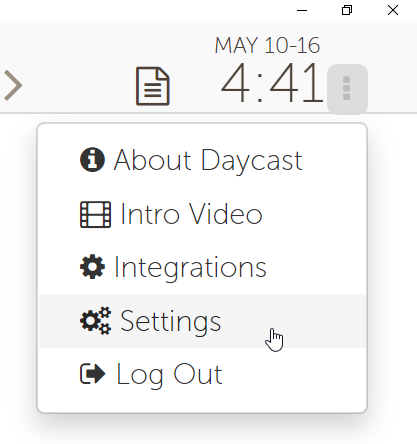 Navigate to the Account tab and modify your first and/or last name in the Account Info section at the top.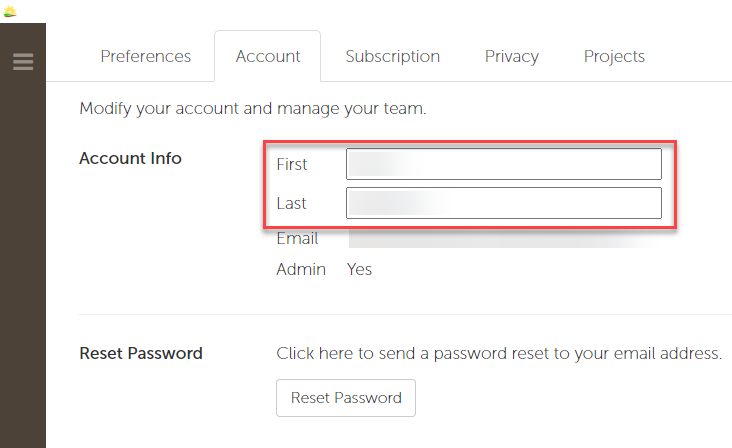 Note that Daycast displays only the first name field in the user panel unless it needs the last name's initial to differentiate team members who share the same first name.